Mississauga wet basement is a complex problem
A wet basement may adversely affect your health, damage your property, decrease the house price, and lead to irreversible construction damages that will cost enormous amounts of money to repair.
According to the 2015 basement water infiltration report to the City of Mississauga, the main reasons for basement leaks in the area include:
Foundation drain collector issues;
Groundwater and surface waters;
Rains and city-wide storm sewer system issues.
Consider mississauga basement waterproofing and forget about nature hazards for years.
Waterproofing is the ultimate solution
The situation improved in the last few years, but we know that basement leaks in Mississauga still happen. Most of the houses in the area were built in the late 1990s, early 2000s, and for some of the foundations — it's just time to get proper treatment. We can help you with eliminating:
Leaks;
Increased humidity;
Cracks in the walls.
Basement waterproofing in Mississauga is the only long-term effective solution to all wet & leaky basement problems. And Willfix experts are ready to commit.
WHY WILLFIX
In case you're looking for the best quality for a fair price — the Willfix team is ready to commit and help you with any wet basement issues. We understand that you wouldn't trust a complete stranger with your basement safety, your family's health, and your comfort. Here are a few facts about us so we don't feel like a stranger anymore:
Certified & Licensed Professionals
Our team has all the necessary certification, including a plumbing license and a ​​certified Structural Engineer. We'll be happy to provide all the documents on demand.
Fully insured and protected for projects
We value safety and efficiency above all. You can rest assured that even in the worst cases you're covered: WSIB certification for your project can always be provided upon request.
Free, clear, and written estimates
We stand for our word. Willfix experts will evaluate and estimate the project and give you a written, official registry — so that no extra expenses can ever occur.
We raise the quality, not the price tag
We can drain your basement — but not your wallet. You can choose the materials, the technology, and review the whole process. Our job is to make sure you get the best quality for a fair price.
We treat every basement like our own
We understand the struggles a wet basement or a leak may cause. In all our projects, we aim at the same targets as you do: to solve the problem fast, keep the solution efficient, with the technology you can trust.
Best Basement Waterproofing Solutions in Mississauga
At Will Fix, we understand the critical importance of effective waterproofing to maintain the integrity of your property. Our comprehensive waterproofing services encompass a suite of solutions designed to address the unique needs of your structure, be it a heritage home brimming with character or a modern building that reflects contemporary design.
Exterior Basement Waterproofing
When considering the safeguarding of your home's foundation, Will Fix offers exterior basement waterproofing as a premier solution to fortify your home from the outside in. Our systematic approach involves meticulously uncovering the basement walls and applying multiple layers of high-grade waterproofing materials. Each is selected for durability and efficacy. In conjunction with these layers, we integrate an upgraded drainage system designed to effectively manage water flow and prevent any contact with the foundation walls.
At Will Fix, our professionals trust only in top-tier equipment, including the reputable AquaBloc membrane, to deliver a robust defense against water infiltration. This careful selection of materials, coupled with our precision in application, culminates in a reliable waterproofing strategy that elevates the resilience and comfort of your home.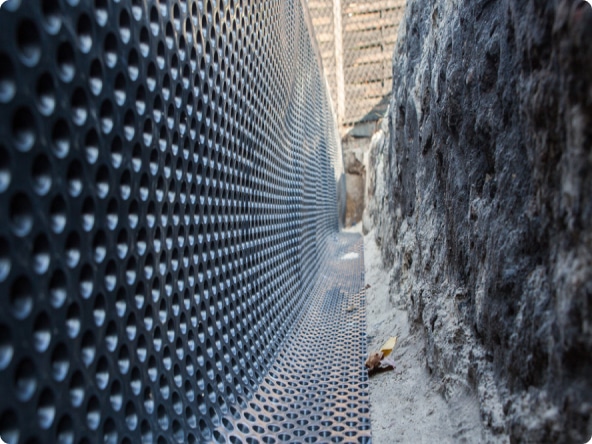 Interior Basement Waterproofing
Interior basement waterproofing mississauga by Will Fix presents a strategic alternative to exterior methods, focusing on the internal management of water to preserve your foundation's integrity. Our process includes installing an advanced interior drainage system coupled with weeping tiles that are meticulously sealed beneath high-quality concrete. This approach guarantees that any moisture present is redirected away from the base walls, ensuring a leak-free environment within your basement.
Depending on the specific construction of your foundation, there may be a need to alleviate water build-up from within block walls or the installation of a sump pump to handle excess water. Our experts at Will Fix are equipped to evaluate your circumstances and recommend the most suitable waterproofing strategy for your home, ensuring tailored and robust protection.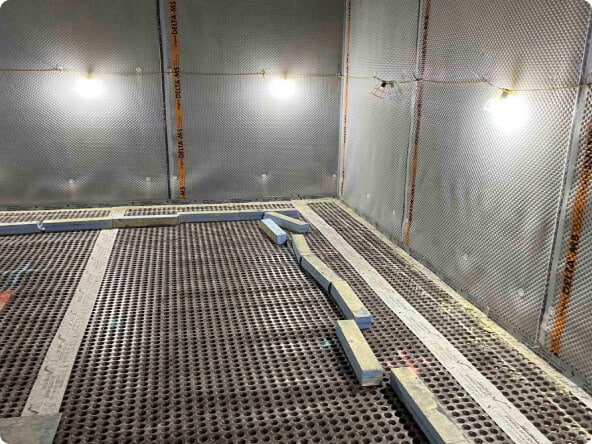 Foundation integrity is crucial for the longevity of any structure, and with the varying climate and frequent rainfall in Toronto, foundations may begin to show signs of wear within 10-15 years. At Will Fix, our skilled professionals are adept at identifying and resolving a myriad of foundation concerns. From simple crack repairs to addressing more complex structural issues, we ensure your foundation's vulnerabilities are meticulously attended to.
Even microcracks, which might seem insignificant at first glance, can swiftly escalate into major issues, contributing to heightened humidity levels and the potential for toxic mold proliferation. Trust Will Fix to expertly address these concerns, reinforcing the stability and safety of your home.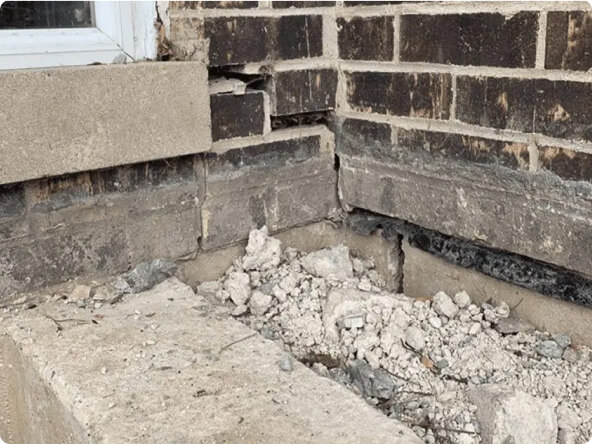 The most minor crack in your basement can become a significant issue if left unaddressed. With two decades of hands-on experience, the Will Fix team is well-versed in all varieties of basement cracks, from hairline fractures to the more alarming half-inch breaches. We're equipped to deploy the optimal fix for each specific scenario:
Our repair strategies may range from temporary fixes to comprehensive restorations, depending on the severity of the damage. Each repair is aimed at reinstating the fundamental roles of your basement structure: providing solid support for your house and maintaining a dry interior.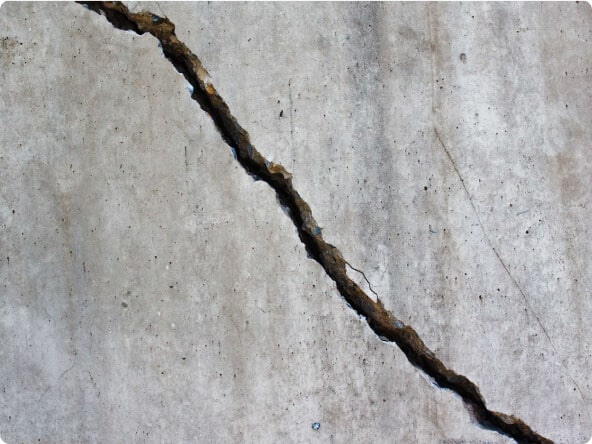 Lowering your basement floor is a nuanced project that demands expert precision to ensure the structural integrity of your home remains intact. The Will Fix team is thoroughly prepared to undertake such a task, backed by a certified engineer to oversee the creation of detailed plans, manage the requisite technology, and secure all necessary permits.
Although basement underpinning is a more complex project than waterproofing, involving specialized tools, machinery, and a high degree of craftsmanship, the outcome is transformative for your home. Will Fix is committed to delivering this level of sophisticated improvement, ensuring the result is the best for your residence.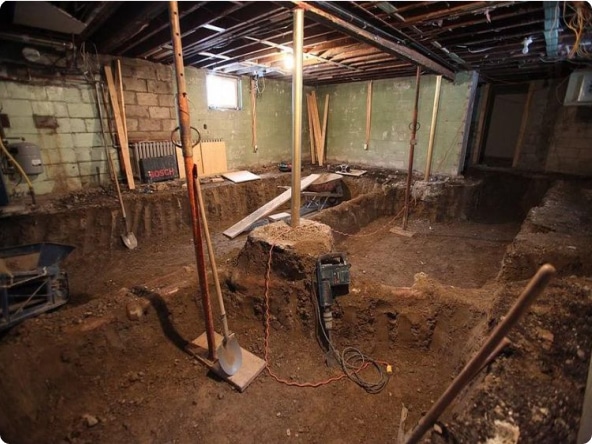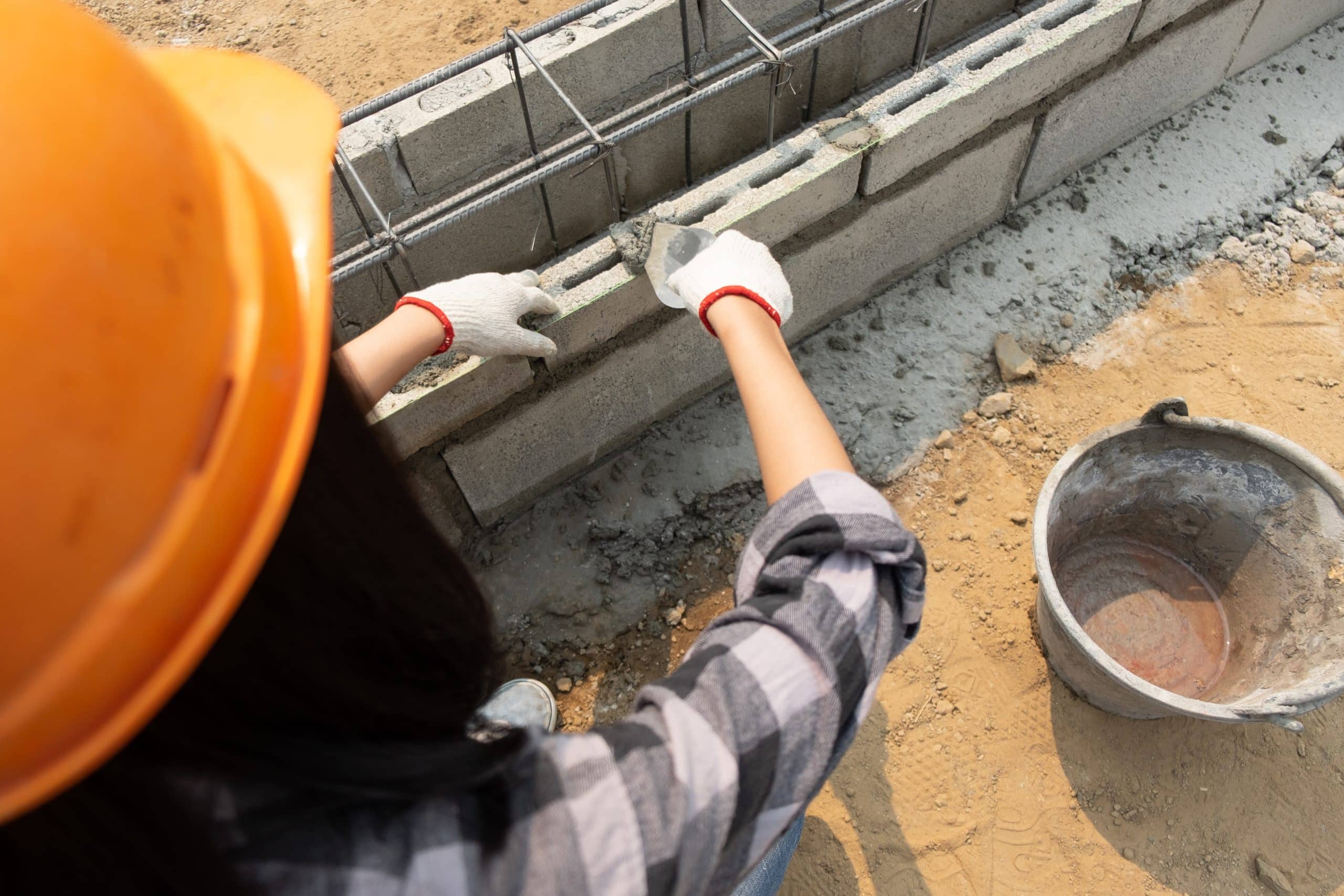 Transforming your outdoor space is a breeze with Will Fix's expert interlocking services, designed to provide durable, attractive surfaces that elevate your home's exterior. Our offerings include:
Crafting spaces that blend seamlessly with your lifestyle and preferences, Will Fix ensures that each interlocking project is a testament to our commitment to quality and design excellence. Enjoy the harmonious blend of functionality and style our interlocking services bring to your outdoor living spaces.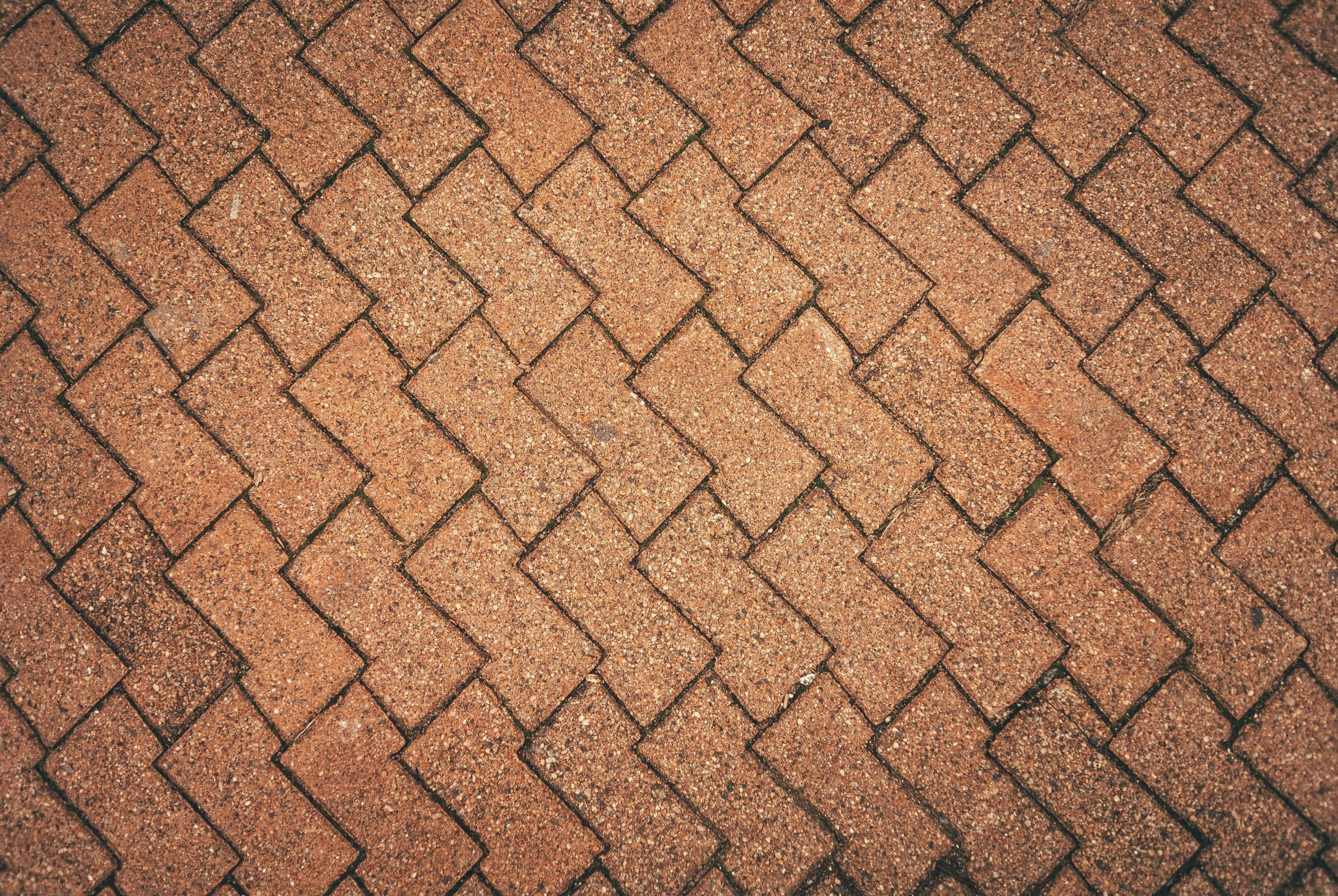 Why You Need Basement Waterproofing Company in Mississauga
No basement is safe from constant water exposure's degrading and eroding effects. A wet basement is a full-scale health concern that elevates the risks for you and your family. Interior basement waterproofing is your effective line of defense against multiple enemies: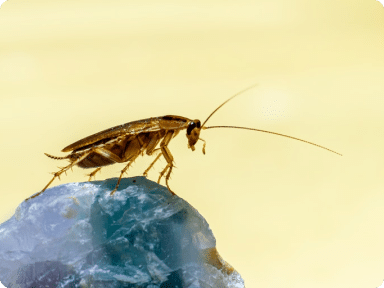 Insects
A whole spectrum of insects can inhabit your basement if it has excessive moisture and darkness:
Earwigs (Dermaptera);
Centipedes (Chilopoda);
Millipedes (Diplopoda);
Some insects may spread diseases, and we doubt you'll feel comfortable sharing a house with them.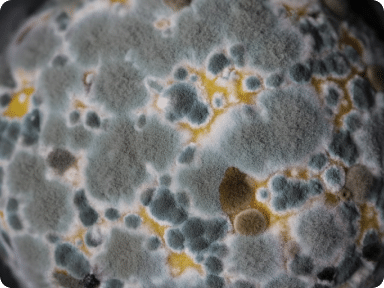 Mold
Mold is extremely fast-spreading: it may occur in 24-48 hours in the moist area:
Dark-looking brown mold (Stachybotrys);
Lighter-looking dry mold (Aspergillus);
Black mold (Stachybotrys);
There's nothing good about having mold in your house. The spores easily spread throughout the house and can lead to health issues, like allergies or infections.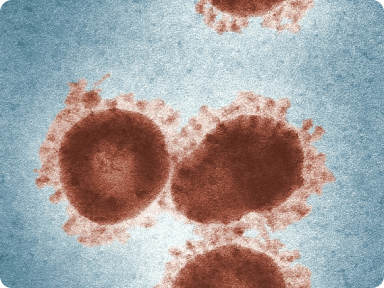 Allergies
"Basement allergy" can be both barely notable and extremely uncomfortable for you:
Running nose, sneezing, coughing;
Centipedes (Chilopoda);
Headache, anaphylaxis, troubled breathing;
A wet basement can be both a trigger for someone's allergic reaction and the reason for allergy development.
How Much Is Basement Waterproofing Services In Mississauga?
The cost of basement waterproofing services in Mississauga can vary widely, depending on several factors, including the following:
Size of your basement;
The extent of the waterproofing required;
Materials used;
Method of waterproofing chosen.
On average, homeowners might expect to pay anywhere from $120-140 for 5 feet down to $200-220 for 9ft down projects. It's essential to get a customized quote from a reliable contractor like Will Fix, as we will assess your specific needs and provide a detailed cost breakdown, ensuring transparency and fairness in pricing.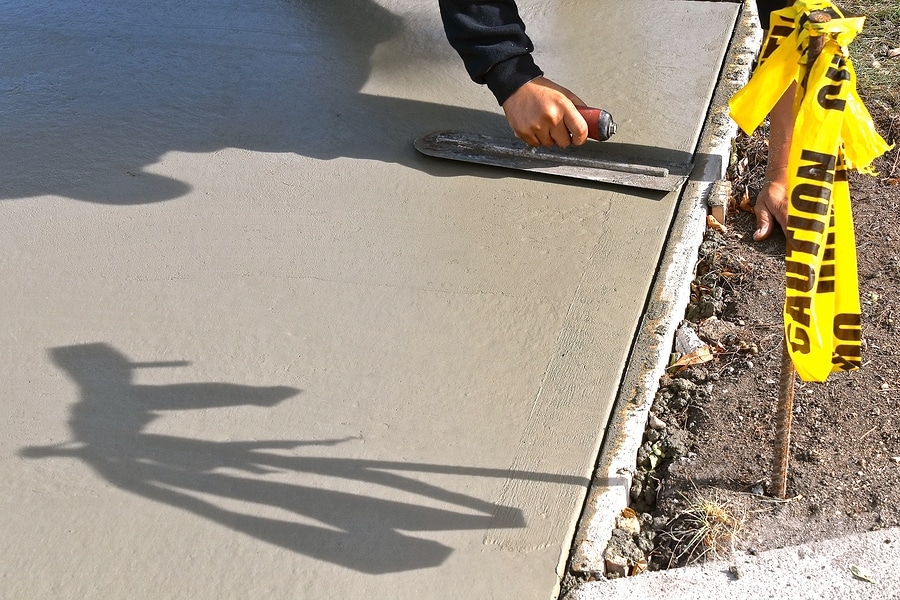 We treat every basement like our own — with the utmost care and highest quality as our top priority
Basement waterproofing is an effective way to increase your comfort while making your basement uninhabitable for bugs or fungus.
Testimonials
In the last 20 years, we performed over a thousand projects all across Toronto. We're proud of our reputation and always appreciate the kind words from satisfied clients:
We desperately needed basement waterproofing services when Will Fix stepped in to help. They were very responsive, and their team did an excellent job fixing the problem. Their pricing is very reasonable, and the job done is perfect!
Alan Gowan
11:57 23 Sep 23
WillFix is top-notch! They provide exceptional service, and their pricing is more than fair. Alex's team was reliable and professional, providing excellent recommendations for keeping my basement dry. Thank you for a job well done!
Randolph Fisher
06:21 21 Sep 23
Sump pump and waterproofing done pleasant owner easy to deal with.
Joan Peters
13:26 31 Jul 23
Dmytro and his team are fast, professional and hard working. Injustbone day they where able to dig out 6 feet of soil across our back wall, back fill, put up a membrane and clean up. Great work.
DontGetHoley
02:33 21 Jul 23
Initially, I hesitated to hire Will Fix for concrete works, but I'm so glad I did! It has exceeded my expectations in terms of efficiency and quality. The customer service was also exceptional - they helped me with any questions and ensured I was

delighted. I give them a big thumbs-up!👍

read more
Kay Greene
06:58 26 Jun 23
Got exaclty what I needed, a concrete pad for a good price in a timely manner... Very professional and great value.
Dan St-Fernando
20:51 24 Jun 23
I needed concrete work done in my home, so I stumbled upon Will Fix when searching the web. They are indeed one of the best concrete contractors in Toronto because they provide top-notch services. They were very professional and knowledgeable, and

their work was of the highest quality. Thank you for the excellent service!

read more
Robert Mccoy
07:46 21 Jun 23
The leaky basement was driving me crazy. I tried to fix it myself, but water came back every time a new crack appeared! I started to think that I was cursed or something. I gave up and contacted Will Fix. Why the hell didn't I do this before?? They

found an underground source of water that messed up my basement and built a unique structure to redirect it. They also performed basement waterproofing. The whole process took less than one month when I tried to fix it for several years... thank you!!

read more
Sophia Edwards
03:07 11 Jun 23
My basement was flooded, and I was desperate for help. Will Fix came to my rescue and fixed the problem quickly and efficiently. Their team did an excellent job, and I now have a dry and comfortable basement. Thank you so much!
Douglas Anders
10:34 07 Jun 23
I needed a reliable basement waterproofing contractor to fix the water seeping into my basement. WillFix not only did an excellent job at fixing the leak, but they also provided superb customer service. I highly recommend them!
Brenda Burgess
12:57 28 May 23
Great service and decent price for underpinning. Dmytro is a nice person and knowledgeable in his job.
I noticed mold in my basement and understood that it is due high humidity. I called WillFix and they sent a specialist to check where is the problem for free! He found a leakage and later they repaired it. Goodbye, wet basement!
Ruth Powell
04:34 20 Apr 23
I fastly got an estimate and when I saw it I was amazed at how the price can be so low. I was suspicious but decided to try because I had no extra money and the issue with the leaky basement needed to be resolved asap. What can I say, I'm happy that

I trusted them! Will Fix is a truly professional contractor. All preparatory work was made for FREE (from the first call and estimate to the first visit). They did an excellent job and cleaned up after themselves. Highly recommended!

read more
Candace Graves
12:16 11 Feb 23
I have only good words to say about Will Fix. We asked them to repair the leaky basement at my mom's house. It was hard for me to drive from me to mom and back, I'm glad that they did it all themselves and kept me posted on any updates. Amazing

professionals!

read more
Kerry Robertson
05:58 29 Jan 23
Will Fix team completed basement waterproofing at my place last summer. They did a great job fixing a huge crack, but unfortunately, no one could tell why it appeared in the first place. Probably there was a mistake when the foundation was built.

Glad that now my basement is bone dry and successfully lasted through winter and will last for years to come.

read more
Emily Moody
03:46 21 Jan 23
I started to see a lot of insects in my house despite it wasn't the season. After my 3rd call to extermination company I understood that something was wrong. I read a lot about high humidity in the house and decided to waterproof my basement.

WillFix did that for me, the quality and materials are on top. Thanks! Finally no insects!!!

read more
Lisa Obrien
12:09 12 Nov 22
I didn't know what basement waterproofing I need, exterior, interior, I'm not an expert. Guys from Will Fix came to my house, carefully examined my place and advised how best to make the basement always dry. It's already the second year, everything

is great!

read more
David Payne
03:22 29 Oct 22
I recently found out that there is a crack in the foundation of my house. I was stressed and scared. Luckily enough I quickly found Will Fix and called them. The workers who came to help me were incredibly efficient and knowledgeable in resolving my

problem in a timely matter. Recommending this company to everyone in need.

read more
Willie Kirksey
01:43 23 Oct 22
Will Fix are the best contactors I worked with. They did such a great and hard work for a very reasonable price. After exterior waterproofing they did I'm sure that my basement will be dry for years to come!
Everett Staley
10:54 22 Oct 22
Great service. I applied for a quote and got a phone call extremely fast. The price Will Fix offer for foundation crack repair is more than affordable.
Sandra Cruz Ojeda
12:18 17 Oct 22
My wife and I can't thank WillFix enough. We store a lot of stuff in the basement and it suddenly got almost completely flooded dur to some kind of technical fault in pipes nearby. Workers came really fast and dealt with a leakage like pros! Bravo!!
Julian Keller
01:30 16 Oct 22
Floods are normal in the GTA and unfortunately cracks started to appear in my family's nest basement. WillFix fully justified its name. Workers came in time, explained what they were doing and why. Now I'm sure that my basement will stand through

toughest winters.Thank you!!

read more
Jason Merritt
02:05 12 Oct 22
We recently bought a house and we were really disappointed to see a wet basement after several days of heavy rain. Our friend recommended to call Will Fix so we did. The crew came fast to examine surroundings and chose the best option of basement

waterproofing that will suit our needs and budget. The project we picked was ambitious but guys completed it in 2 weeks! Huge thanks!!

read more
Paul Simmons
08:56 09 Oct 22
I have used their services thrice and at three different locations I work on. My clients are appreciating me for quality work. I really recommend their waterproofing solutions.
Jaime Green
12:53 07 Oct 22
When I bought a house I was told that the area is really floody, that's why the price was so nice. After the first winter I decided to waterproof my basement since it was too wet in there. Guys from WillFix were amazing. They did their job fast and

professionally.

read more
Amelie French
01:53 07 Oct 22
Great result! Reasonable prices! Called for a quote, received it over the phone and got everything done within 2 weeks! Highly recommend if your basement leaks.
Got my basement waterproofed with Dmytro and his crew. They gave me the best quote and finished everything on time. Highly recommend!
Ktrn Klmv
23:43 04 Oct 22
Dealt with my basement leakage like it was nothing. These guys are amazing. Highly recommend!
Michael Carey
07:48 28 Aug 22
Even 5 starts aren't enough to describe how I'm pleased with their service! Everyone from a girl on the phone to the guys who came to repair basement leakage are real pros. Thank you!
Jacob Figueroa
03:20 25 Aug 22
My health was almost on edge because of the enourmously high humidity in my house. I started to lose hope but found WillFix. They detected the problem, waterproofed the basement and did their job perfectly. Finally dry and warm home, thanks guys!!!
John Terrell
04:16 24 Aug 22
I was looking for basement leakage repair and hired WillFix because of the quote and timing. They asnwered my call and schedule an appontment on the next day! They're true professionals! All the best to you guys! Thank you
Justin Stewart
09:27 14 Aug 22
Hired WillFix to fix my basement leakage and they did that so quickly! The team was very professional and friendly! Highly recommend!
Angela Beaty
07:49 11 Aug 22
Outstanding company, outstanding work. I would recommend Will Fix anytime. All the workers are professional and courteous from the office to the laborers. We were very impressed and satisfied with all the work we had done.
Bertha Fisher
06:01 26 Jun 22
So glad we found affordable waterproofing! We recently purchased our home and discovered that we had water coming up through the basement floor after heavy rains. Affordable waterproofing gave us the best estimate and plan to waterproof a

basement👍

read more
Martine Weber
04:12 22 Jun 22
Affordable waterproofing was 5 stars from star to finish! From the sales person, to scheduling, to the gentleman doing the work; everyone was friendly, professional, and on point. I was getting at least 6 inches of water or more every time it

rained. Now my basement is completely dry and it feels very comfortable. Thanks a ton Will Fix!

read more
Laurel Jackson
06:33 18 Jun 22
Thank you to Dymtro and his team for a job well done! Goodbye wet basement FOREVER.
Edward Duncan
07:29 15 Jun 22
These guys are life/house savers. Our rainy weather has been brutal. We tired of a daily routine of toweling-up/mopping-up basement water.The crew was outstanding, hard-working, considerate of our home, and knowledgeable. All work was done in a day.
Mike Healey
04:58 14 Jun 22
Very knowledgeable and professional service. Highly recommend for any waterproofing or foundation needs.
Wilma Vanwyk
05:50 30 May 22
Friendly, professional, knowledgeable and accommodating. They were able to squeeze me in last minute to look at my basement before it went on the market and took the time to walk me through the preventative measures I could take to prevent future

issues. I am so grateful for their service!

read more
Peter Bingham
05:58 24 May 22
This AMAZING crew goes under and behind to go above and beyond. No basement job is too complicated for them. Incredibly knowledgeable and professional, kind and courteous. Fast, efficient, affordable. Thanks guys!
Irene Valle
05:49 23 May 22
My wife and I have been living in our home for over 23 years and began noticing a foundation crack during a recent renovation project. A friend recommended Will Fix, and we were pleasantly surprised with the outstanding service we received from

Dmytro and his team. The foundation crack repair service we got was 10/10. Thanks guys!

read more
Willie Riggs
03:00 19 May 22
Will Fix is the best basement waterproofing company in the GTA! Their experience, knowledge, work ethic and attention to detail cannot be beat.If you are a builder, home owner, or renovator and want a basement waterproofing service, call these guys!

You will not be disappointed.

read more
Preston Holmes
04:04 18 May 22
Excellent communication, top quality work. Took the time to ask questions about the property, access, area around the cracks, and what would be required to expose enough of the foundation to seal it. They answered any question I had and were very

responsive. Very impressed with the quality and most of all the communication. I would recommend them 100%👍

read more
Mitchell Collins
06:25 16 May 22
Will Fix basement waterproofing has excellent customer service. The inspector was very knowledgeable, and he listened to all my concerns. They had me schedule and my work done in a timely manner, the installation went very good and the guys who did

my install was nice and did a great job. I would recommend them to anyone.

read more
Dean Mitchell
02:00 11 May 22
I have been recommending them to my contacts and friends ever since we used them. Dmytro stands behind his work and is a pleasure to deal with.
Amelia Miranda
06:04 23 Mar 22
Work site was tidied every evening and final job site looked like it had never been disturbed. Would hire again!
Amy Anderson
03:24 20 Mar 22
I've dealt with many contractors over the years and this is the best experience I've ever had! I shopped around and did my research and I found their price to be the most reasonable, not to mention, they used top quality material. The team at Will

Fix is very knowledgeable and took the time to explain everything. 5 stars!

read more
William Robertson
04:04 16 Mar 22
Will Fix takes pride in ensuring the wet basement repair is done properly and that the clean up is immaculate. THE BEST in the GTA!
Faye Hunter
07:41 12 Mar 22
Not only did Will Fix restore our basement to a dry and comfortable living space, they also restored our confidence and peace of mind. Thank you Dmytro. I would highly recommend his services to anyone.
Joey Kurtz
07:06 11 Mar 22
I recently had a waterproofing basement completed for my new home. Best decision ever, and Dmytro made it a great experience. He is very knowledgeable, courteous and professional. Kept to the estimated price, and did the work in a very timely

manner. My family and I are now enjoying a dry basement that we know will last forever.

read more
Arlene Watson
02:51 08 Mar 22
Is basement waterproofing in Mississauga worth it?
Answer: Yes, it is. And it's worth it even if you have no issues at the moment. Here's why we at Willfix believe that we're doing a good thing:
A wet basement is dangerous for your health. Various species of mold thrive in the increased humidity of a wet basement and can easily cause respiratory issues or allergic reactions. Unfortunately, the list of molds, common to Mississauga and the surrounding areas, includes Stachybotrys chartarum (that you may know as toxic black mold);
Basement waterproofing either solves an existing problem or prevents it. It's an improvement that either gets your comfort back or ensures it in the future. It's hard to say, what feels better — being sure that your basement is leak-proof and safe, or seeing an existing leak finally being fixed;
A dry and safe basement is safe for your belongings.
You can store anything in a properly waterproofed basement: paper won't curl, metal won't rust, wood won't bend, and no materials will get damaged.
Any basement waterproofing, internal or external, increases your property price. While there is no sufficient data to prove it, you can ask your realtor. This fact is undebated in the real estate field. Besides, basement underpinning is the easiest and safest way to increase your house's living space;
High-quality basement waterproofing literally has no downsides. Basement waterproofing can cause damage or new problems only if the job is performed by non-professionals. With Willfix, that's not the case: we can guarantee that all our experts are certified, experienced, and ready for the toughest situations.
How common are wet basement issues in the Toronto area?
Answer: You won't have to deal with a basement leak often: usually people need to face it just once to take all possible measures to prevent it in the future. However, if we speak in terms of the Toronto area or the whole of Canada — it's an extremely common issue.
Basement leaks happen all the time — just in different locations. Newly built houses may leak in a year after the construction. Old houses can leak every 10-15 years simply because of the foundation deformation. Approximately 40% of all houses have basement waterproofing issues and need special attention.
Can Willfix repair a newly built home basement?
Answer: Definitely yes, we CAN repair or waterproof a newly built bouse. From two decades of experience, we know that basement waterproofing is often needed both in old and new houses. For old ones, the reason for issues is usually decreased foundation soundness. For newly built homes — questionable standards of some modern contractors and negligence during the construction are to blame. While the Canadian housing prices skyrocketed in the last few years, the quality of the materials did not. Willfix can help new house owners eliminate any consequences of construction workers' negligence and carelessness, in case there are any, and make sure that your new basement is both comfortable and functional.
What to Expect With Willfix Basement Waterproofing in Mississauga
Step 1: Contact Us & Estimate
Step 2: Works & Solution
Step 3: Result & Guarantees
Call or order a call. Either way, you'll contact our expert — not a robot or an overseas call center.
Briefly describe the problem. Whether it's a wet basement, unpleasant odor, visible crack in the foundation structure, or just your decision to lower the basement.
We will offer you a free estimate. You choose the time and the date, and our specialists arrive on time, with all the certifications, necessary insurance papers, and tools to examine the issue. They'll check your basement structure and give you a consultation on the spot. You'll discuss further actions.
The result:
Your problem gets examined by a professional.
You learn the set of options, available for your exact basement problem.
You get final prices in advance, in written form, with no hidden costs.
We learn what set of tools the team should take, what exactly you need, and how we can help.
Duration:
Phone call — 5 minutes.
Free estimate — 15 minutes to an hour, depending on your questions.
Our team arrives on the time and date you choose, fully prepared, with the necessary set of tools. We take your health seriously, so all safety measures will be in place. We don't hire workers, only experts, so every team member will have sufficient experience and will be able to answer all your questions;
Willfix team members will check the situation for one last time — and start their work. Depending on the type of basement waterproofing type you choose, it may take a different amount of time;
You can stay and monitor the process or go on with your business and rest assured that your wet basement problem is tackled by professionals — in the most efficient way possible.
The result:
Team of professionals will answer all your questions;
The work is started with the utmost respect to your and your family's comfort.
Duration:
Team arrival, briefing, and final consultation — 15 minutes;
Basement waterproofing services (depending on the exact case) — from 1 day (for crack repair) to 2 weeks (for external basement waterproofing and underpinning in exceptionally big houses).
The team finishes the work and invites you to check the result. You can ask all the questions you have, request additional instructions, or point out anything that may bother you;
When you'll be satisfied with the job done — you'll be asked to sign all the papers. In case you'll have any sorts of complaints — the team will continue their job until they eliminate all concerns;
Before the team will clean up your basement and leave — you'll be provided with a 25 years warranty. Please, keep it in a safe place. As a Willfix client, you can claim your warranty in 5, 10, 20 years after the initial basement waterproofing — and our experts will come to fix any leaks for free.
The result:
Your basement waterproofing issue is fixed — once and forever, with a 25 years warranty;
Health risks that come from mold, insects, or increased basement humidity — eliminated;
Your house price raised;
Your comfort at your own house — increased.
Duration:
Final result check and acceptance — from 5 minutes to unlimited time, depending on your questions and satisfaction with the result.
Dry, comfortable, and safe basement —25 years (or we'll fix it for free).
DO NOT WAIT & CONTACT US
Get a FREE Written Estimate
SERVICE AREAS
WIllfix Basement Waterproofing Locations
Willfix experts are familiar with the specifics of the Great Toronto Area and have enough experience to deal with any basement waterproofing job in any city. We know that snowy winters, frequent rainfalls, and groundwater management issues are equally damaging to basements and foundation walls of people in all communities.
We treat every basement like our own, regardless of the location, and have a good reputation in multiple communities. So far we are serving these areas:
Don't See Your Area Listed? No Problem!
CALL +1 (647) 691-4183 to learn whether your location is within our reach.